Woodworking Crafts That Make for Great Holiday Gifts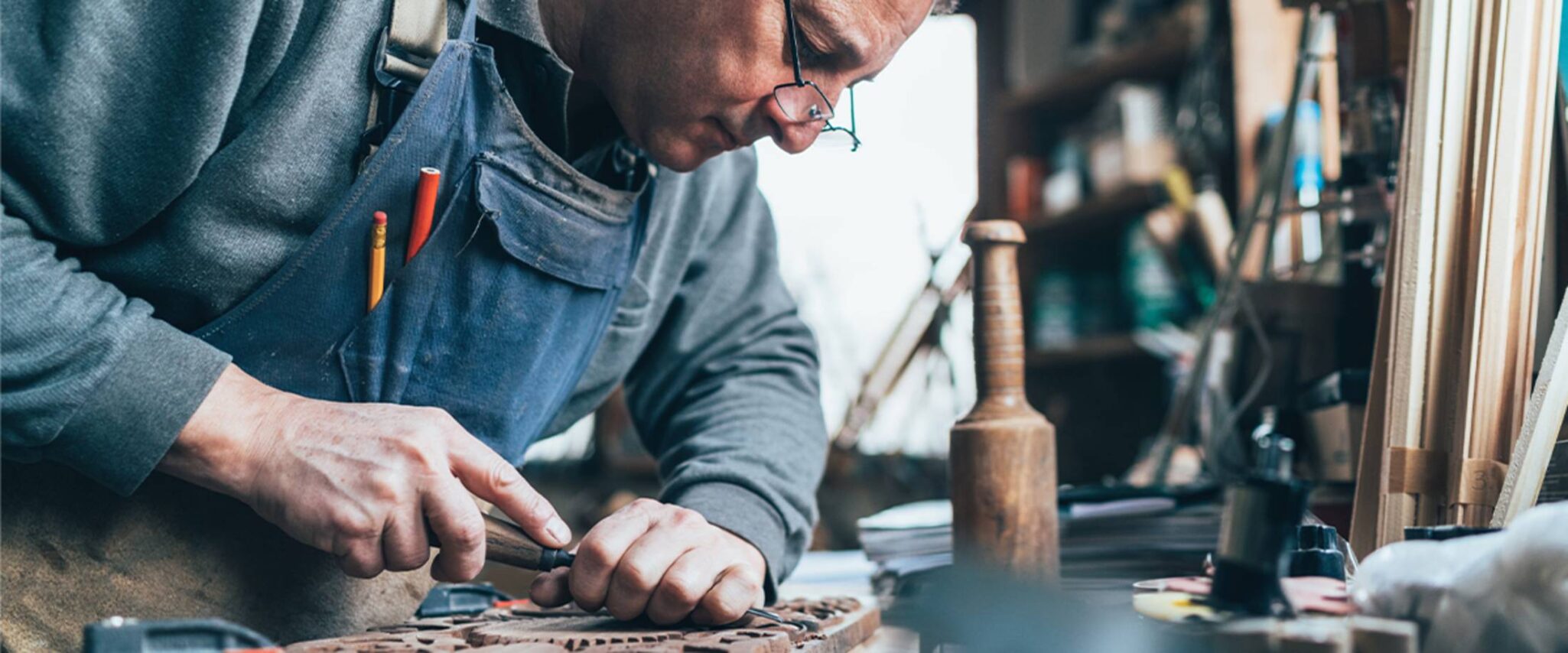 If you're looking for some new hobbies to try, we highly suggest a trip to the Woodworking Shop at Freedom Village of Bradenton. Whether you're a crafty beginner or a woodworking veteran, you'll find everything you need to bring holiday cheer to loved ones near and far. Keep reading for a list of our favorite easy woodworking projects that double as thoughtful holiday gift ideas.
1. Wooden Ornament
Start simple with an exposed wooden ornament. Use metallic markers or a wood burner to inscribe a thoughtful message or design. 
2. Children's toys such as blocks, trucks and cars
If you have young grandchildren, consider making toys rather than buying from the store. If you're a beginner, blocks would make a good first time project. Make sure to smooth out all edges for safety, and consider painting them in our Arts & Crafts studio for a more finished look. Check out this block set from The Created Home. 
3. Cutting board
If you're unable to attend Christmas dinner, this is a great way to be a part of the magic that happens in the kitchen. Loved ones will think of you as they prep the carrots, serve the Christmas ham or cut cookies with stencils. Check out this minimalist cutting board tutorial from Mr. Lentz.
4. Salt & pepper shakers 
Homemade shakers would pair nicely with a handmade cutting board! This tutorial from Pneumatic Addict will teach you everything you need to know, and you'll have a giftable set in no time. 
5. Wooden Coasters
Rustic wooden coasters add warmth to any home. Tie your homemade coasters up with twine and include a custom To/From card.
6. Christmas Card Holder
Display your Christmas cards on a festive, easy-to-make wooden card holder. This is a great way to connect with friends and family and surround yourself with smiling faces during the holiday season. Check out this simple tutorial from Crafts Unleashed. 
7. Christmas Countdown Calendar
There's something special about waking up one day closer to Christmas. Keep the excitement coming with a simple Christmas countdown calendar like this one from The House of Wood.
8. Tablet Stand
This simple tablet stand is perfect for family Skype calls. You'll just need two pieces of basswood, hot glue, an exacto-style knife, and your paint color of choice. 
9. Folding Lap Desk
With everyone working from home for the foreseeable future, a traveling desk is a practical gift for your worker bee relative. You can even make this lap desk out of a single 1×8 8-foot board! 
10. No-Melt Snowman
This festive snowman is guaranteed to light up a room, and it's a great project for beginners. Start with a 4"x4" fence post. Then head to the Arts & Crafts studio to add the buttons, eyes, nose, and a fabric hat and scarf.
11. Nativity Scene
A handcrafted Nativity scene is a meaningful gift that can be passed down from generation to generation. Try this simple scroll saw project from Reality Daydream or block nativity set from the Clumsy Crafter. If you have experience whittling, this could be a fun, memorable project for both you and the lucky loved one who receives it.
12. Stocking Hangers
Hang stockings by the chimney with care with this holiday gift idea. Personalize your stocking hangers as much as you'd like using this tutorial from Shanty 2 Chic.
13. Boot Rack
Functional gifts are the best kind of gifts! This wooden boot rack is easy to craft and will house snow boots throughout the winter. Grab some stock lumber and dowels and start building.
14. Wooden Snowflake
This wooden snowflake would make a wonderful porch decoration. Feel free to improvise and watch this project come to life. That's the joy of snowflakes — each one is unique!
15. Bookends
DIY bookends add character to any shelf. Check out this simple tutorial from the Crafted Maker! Consider gifting your favorite novel along with your handmade bookends. All this opportunity and more is waiting for you when you embrace independent living at Freedom Village of Bradenton. With all these activities right on-site, our residents stay active, engaged and fulfilled throughout the entire year. We hope you enjoyed these easy woodworking projects, and we wish you a very crafty Christmas!