Activities.
This is where it really gets fun.
Collect seashells by the ocean. Join a water volleyball game. Take the grandkids to an art class. See the Pittsburgh Pirates in action at spring training. Our campus brims with opportunities that make each day more fulfilling.
Freedom to enjoy what you love.
Whether you choose an activity from the robust community calendar or do something on your own, there are plenty of ways to get to know your neighbors and stay as busy or relaxed as you like.
If you're interested in a subject or a particular pastime but don't see it on our calendar, let us know! Residents take an active role in our community, initiating and leading classes, clubs and committees.
There's more to explore.
We're located in the heart of Bradenton, a short drive to well-known islands and keys, and 30 minutes from Sarasota's vibrant downtown. Regular community outings take you to neighborhood shops, dining and entertainment, and our residents enjoy being close to lifelong learning classes at the University of South Florida, boating and water sports, spring training fields, and world-class golf courses. Museums, galleries and cultural attractions, such as The Ringling Museum of Art, are nearby.
Get involved:
Group fitness, including yoga classes
Personal training classes
Lifelong learning, including classes and lectures
Arts and crafts instruction and woodworking projects
Viva Vino Wine Club

Friendly billiards contests
Happy hours, ice cream socials and movie nights
Outings to local attractions
45+ interest groups and clubs
Energizing volunteer opportunities
Try them out: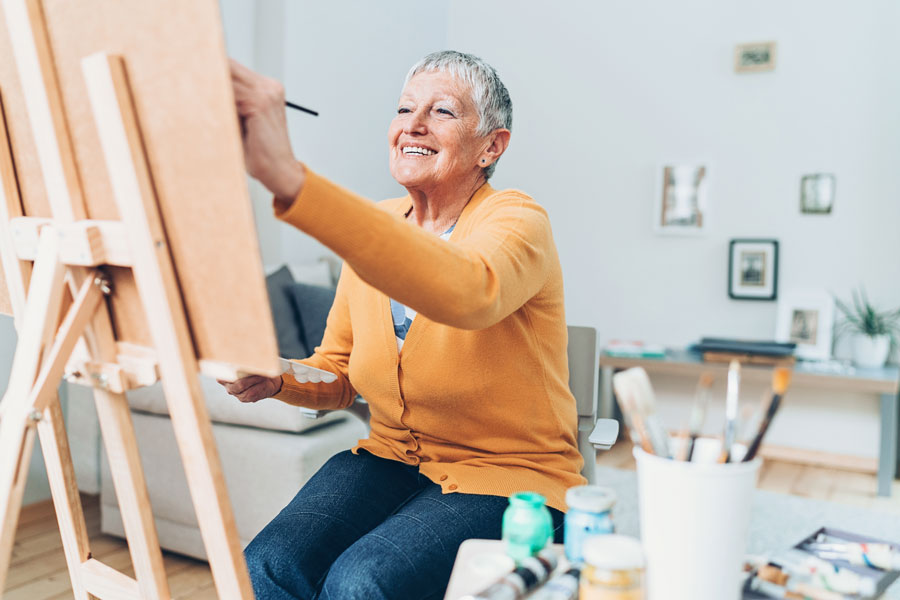 State-of-the-art fitness center
Arts and crafts studio
Woodworking room
Tech classes
Billiards and game room
Heated indoor pool
Library
Walking and bike paths
More to explore nearby.
Downtown Sarasota
Gulf Coast beaches and Anna Maria Island
Local shops, cafés, breweries, golf courses and parks
Boating and water sports
Pittsburgh Pirates spring training

Lifelong learning at the University of South Florida, Sarasota
Village of the Arts restaurants, galleries and boutiques
Health care at Blake Medical Center
Ringling Museum of Art
Manatee Performing Arts Center

Interested by the activities you see on our community calendar?
You're welcome to join in. Contact us using the form on this page or call us at 941-219-5294.