How Senior Living Combats Isolation and Depression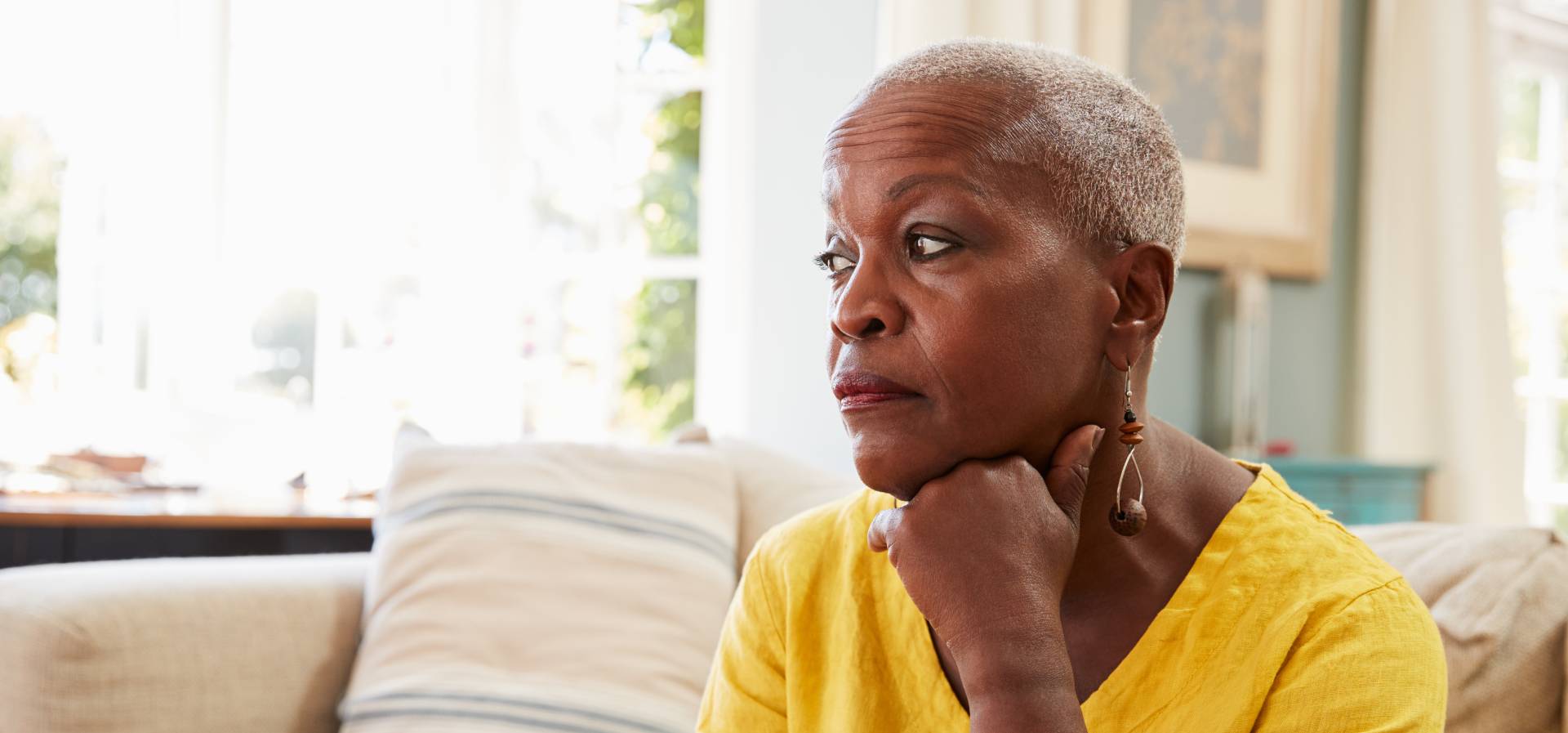 For many seniors who choose to age at home, there's a risk of living an increasingly isolated life over time. An older adult likely won't  have adult children living at home, they may have lost a loved one and they may no longer be comfortable driving a car. All these factors contribute to spending more time alone than someone might want –  and science shows that this isolation can lead to symptoms of depression, as well as other health risks.
Senior isolation can even increase over time because, as isolation leads to loneliness, the subsequent symptoms of depression can make that individual even less willing to seek social interaction. When an older adult is less free to leave their home, they depend on visits from family and friends. Without constant effort and opportunity for loved ones to visit, a senior living alone may feel that their place in the world is not as important as it used to be.
Risks of Isolation-Induced Depression
Some people may believe that senior loneliness and the sadness it can cause is a normal part of aging. But science has made it clear that aging and depression do not have to be directly related. Also, senior isolation can lead to a host of health problems, some directly associated with depression, and some not.
Studies show that senior isolation can also lead to an increase risk of:
Obesity

Type 2 diabetes

Heart disease, high blood pressure and heart attack

Stroke

Loss of immune function

Memory loss, Alzheimer's disease and other forms of dementia

Death
Signs of Isolation-Induced Depression
It's normal for anyone to feel sad sometimes, but the symptoms of loneliness for seniors can be different than those for a younger person. These symptoms can include:
Memory problems

Acting more irritable than usual

Confusion

Being more demanding

Complaining more

Difficulty sleeping

Moving less

Loss or gain in appetite

Delusions, or even hallucinations
Preventing Senior Isolation
Being sad or depressed doesn't have to be part of aging. With some effort and planning, preventing senior isolation is easier than ever. There are so many activities, programs and groups for seniors to participate in that loneliness and the risks associated with it need never be a worry. And there's no better way to live a vibrant and active social life than at a senior living community.
A calendar of events and activities is always full at a quality retirement community like Freedom Village of Bradenton. With this lifestyle, you have the freedom to participate in  the activities you enjoy, and also spend quiet time on your own when it makes you happy to do so. When you spend time around people who care about you, you naturally become more conscious about eating well, you spend more time being physically active together, and you can engage emotionally and intellectually in satisfying ways.
Here are just some of the ways you can be socially active at Freedom Village of Bradenton:
Group fitness and yoga classes

Personal physical training sessions

Art classes and crafting opportunities

Lifelong learning through lectures, seminars and classes 

Volunteer opportunities

Happy Hours

Movie nights

Special interest groups

A wine club

A woodworking room

Walking paths
…and dozens of destinations around nearby Sarasota.
Senior Care at Freedom Village of Bradenton
People used to think that a senior living community might be a sad and lonely place for someone to live. But that couldn't be further from the truth. Freedom Village of Bradenton offers so many opportunities for senior socialization, health and fun that no one could possibly match by aging in place. Given what science now knows about senior loneliness and the serious risks it poses on health and wellness, it's clear that the best solution is a great retirement community like Freedom Village of Bradenton.
To find out about our many opportunities for social activities, as well as our health services and amenities, contact us.