What It's Like Staying at Our Skilled Nursing Facility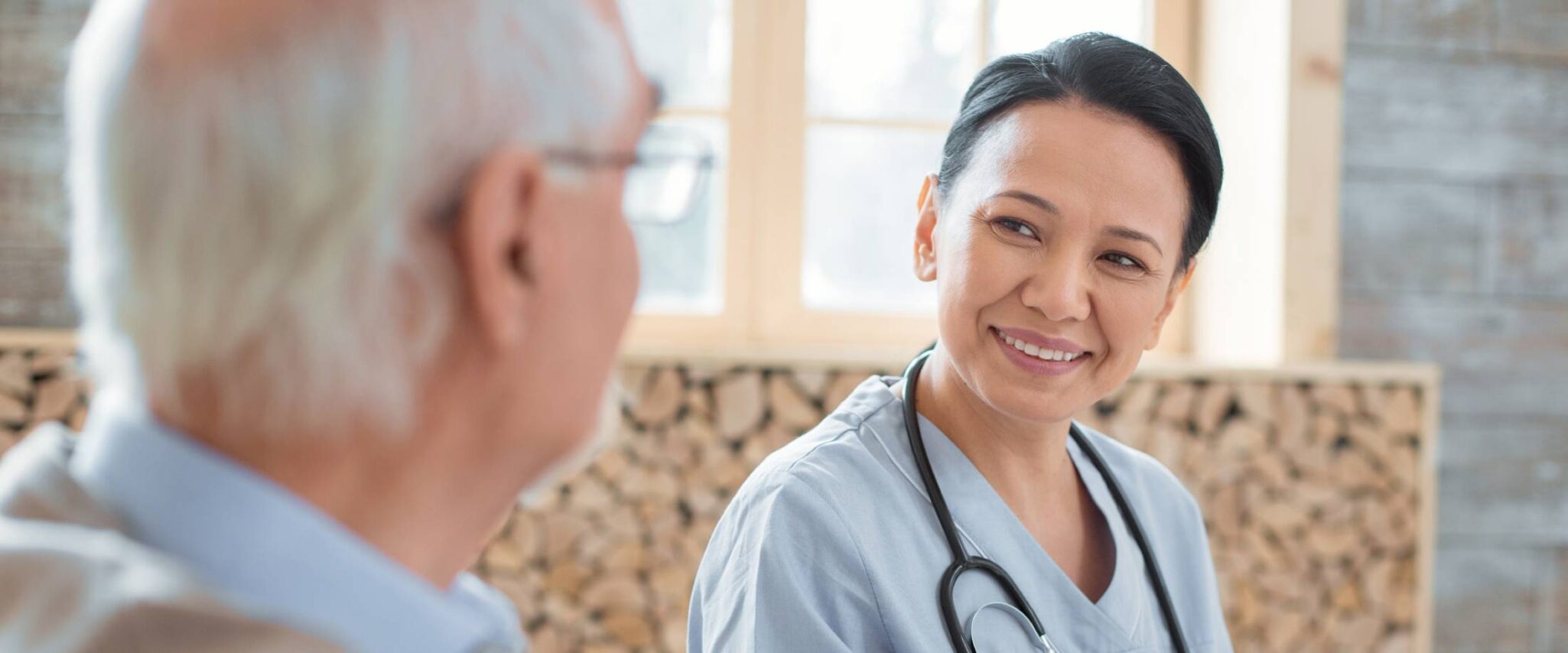 If your loved one needs round-the-clock care following a major surgery, illness or medical emergency, their doctor may recommend they move to a skilled nursing facility after being released from the hospital.
What Is a Skilled Nursing Facility?
A skilled nursing facility is an inpatient rehabilitation and medical treatment center staffed with trained medical professionals. They give residents round-the-clock assistance with health care and/or rehabilitation services to help them get back on their feet. Your loved one will receive an initial health assessment as well as ongoing health assessments to evaluate physical and mental health, medications, and the ability to handle the activities of daily living (ADLs) like showering, eating, and getting ready for the day. Typical short-term and long-term care services offered by skilled nursing facilities include:
Stroke recovery: rehabilitation therapy to help residents regain motor skills and speech functions.
Parkinson's care: specific care required to attend advanced Parkinson's cases (not all facilities offer this type of care).
General rehabilitation: Speech, physical and occupational therapies and other services to help patients recover after an extended illness or invasive operation.
At Freedom Village of Bradenton, our genuinely caring staff includes an attending physician/nurse practitioner, registered nurses, licensed therapists, licensed practical nurses, certified nursing assistants and more. They take the time to get to know your loved one and develop a personalized care plan. We help with activities of daily living, including bathing, dressing, grooming and medication administration. Our available treatment plans include:
Post-hospital care
Medication management
Pain management
Wound care
Diabetes care
CHF/Congestive heart failure care
CVA/Stroke care
Infectious disease care
Joint replacement/Fracture care
Physical, speech and occupational therapies
Our nursing care facility also offers a variety of services and amenities, including:
Beautifully landscaped gardens and grounds
Daily housekeeping and laundry service
Assistance with activities of daily living
24-hour nursing care
Care meetings with resident and family
Spacious, inviting common areas
Restaurant-style, chef-prepared meals with dietary options
Daily activities, including art, technology and music programs
Ageless Spirit program that promotes spirituality
iPads and Wi-Fi to connect with family, play games, or access social media
Scheduled transportation
Full-service salon and barbershop
Caring for Body, Mind and Spirit
We take a holistic approach to senior wellness starting with our Eight Dimensions of Wellness. It's a range of services and activities that balance physical, emotional, social, spiritual, intellectual, vocational and environmental wellness, along with on-site care services.
Our Eight Dimensions of Wellness include:
1. Emotional wellness: Classes, support groups, and one-on-one activities that empower residents to understand their feelings, learn relaxation techniques, and cope with anxiety and depression in healthy ways.
2. Environmental wellness: Green spaces that allow residents to partake in nature therapy.
3. Health services: Community health resources and health-related events that offer helpful information to residents.
4. Intellectual wellness: Game play and puzzles along with continuing education classes and lectures that enhance brain fitness.
5. Physical wellness: Fitness programs that are designed to accommodate a variety of abilities and fitness levels.
6. Social wellness: Resident-led activities and events that cultivate support systems and create unity within the community.
7. Spiritual wellness: A range of activities that support spiritual wellness, including yoga, meditation, tai chi, chaplain services and bereavement counseling.
8. Vocational wellness: Volunteering and community career opportunities like tutoring that encourage residents to use their unique talents.
To learn more about skilled nursing care at Freedom Village of Bradenton for your loved one, contact us here.