How to Decide Between Independent Living & a 55+ Community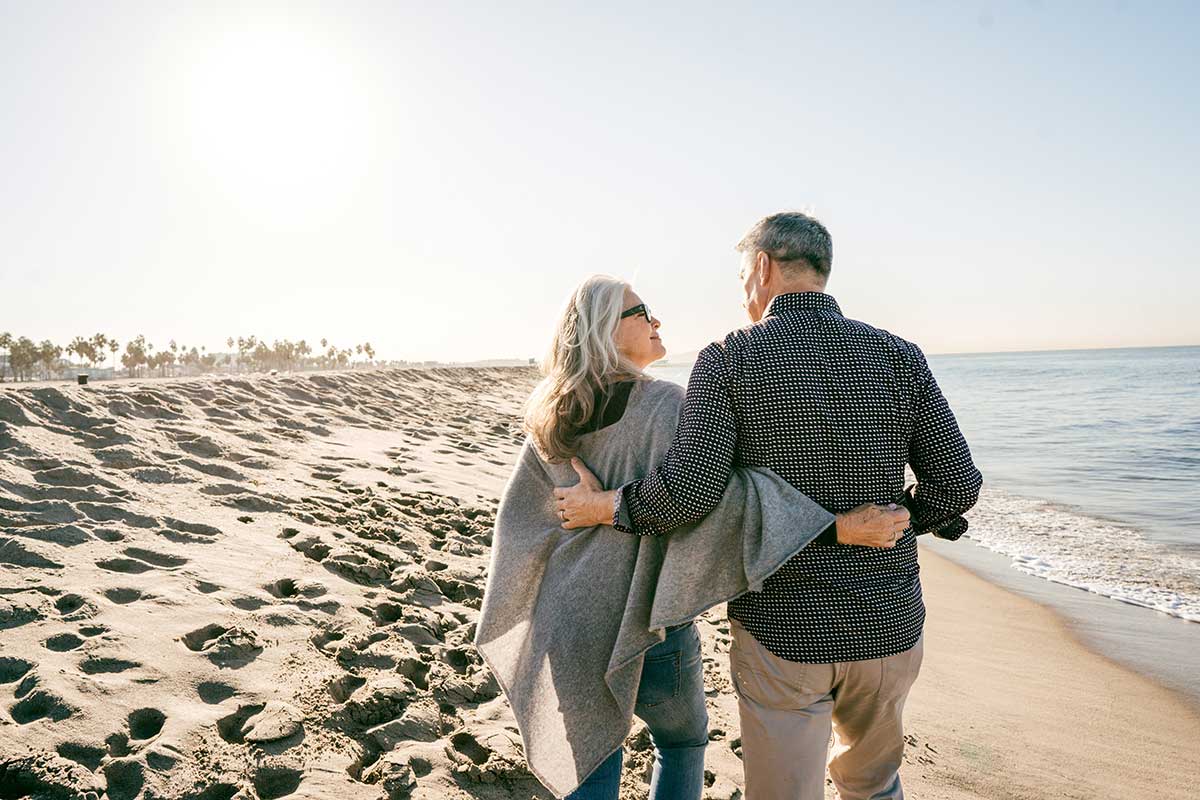 Unless you're one of the rare people who enjoys mowing the lawn, unclogging a drain or doing other household upkeep and maintenance, you're probably exploring your senior living options. As you've done your research, you've more than likely come across terms like "active senior living," "55+ communities" and "independent living." While they may all sound similar, there are actually quite a few differences between 55 plus and independent living communities.
What is a 55+ Community?
55+ communities, also called active adult communities, are like typical residential communities except they have a minimum age requirement and are designed with a retirement-friendly, low-maintenance lifestyle.
This type of community can be made up of single-family houses, duplexes, condominiums, or townhomes, with units that are owned by the residents. Interior maintenance and daily upkeep are the responsibility of the homeowner, but exterior maintenance is usually covered by your monthly Homeowners' Association (HOA) dues. Other than the HOA dues (and possible mortgage payment), there are no other monthly fees required for residents in an active adult community.
Pros and Cons of 55+ Communities
Since these types of communities are residential neighborhoods designed to attract active adults who want to downsize from a bigger home, they offer an array of opportunities for enjoying life to the fullest.
Pros include:
Social life: You'll live around people close in age with similar interests and goals.
Resort-style amenities: Some outside maintenance may be provided, and community services and amenities — such as a tennis court, golf course, swimming pool, fitness center, etc. — may be available as part of your monthly service fees.
Cons include:
Selling your 55+ residence: Since there's a limited number of people who can buy a home in a 55+ community, it may take you awhile to sell it.
Taxes and utilities: You're responsible for real estate taxes, insurance, garbage collection, inside maintenance, appliances, utilities, internet service and cable/satellite TV.
No on-site care options: If you or your spouse needs higher levels of care, you could have to move again or pay for both the 55+ community and any needed care.
What is Independent Living?
Typically, this community is also thought of as retirement community for the simple reason that most of the people who live there are retired. However, they offer an active lifestyle and freedom from the hassles of home maintenance. You'll find residence options like senior apartments and cottage homes in a variety of floor plans and sizes.
At a senior living community, you'll find helpful services and amenities to make things easier and more convenient. Housekeeping, linen service, dining plans, transportation services and security are common. Amenities often include a fitness center, heated indoor pool, multiple dining venues, full-service salon and barber shop, woodworking shop, arts and craft studio, and more.
Pros and Cons of Independent Living
Independent living that's part of a Life Plan Community is ideal if you're in good health. You can continue to live life as you do now but without the concerns of maintaining a home. Plus, you have the assurance of on-site care.
Pros include:
Maintenance-free lifestyle: Independent living communities have a knowledgeable team to take care of all your home's needs, inside and out.
One and done: Your monthly fee covers a wide variety of services, amenities, wellness programs, indoor and outdoor maintenance, a calendar full of activities and our dining program.
Social opportunities: Scheduled parties, happy hours, special events, and outings with friends and neighbors who share your interests ensure you're never at a loss for things to do.
On-site senior care: If you or your spouse needs long-term health care, you won't have to make another move, and you'll be close to people you already know.
Tax savings: A portion of your entrance and monthly fee could be tax-deductible. Consult your tax adviser to be sure.
Cons include:
Decisions, decisions: With an activity calendar full of classes, events, committees and clubs, you may find it hard to squeeze everything in.
Unneeded care: You could pay for care you don't end up needing. However, according to the U.S. Department of Health and Human Services, 70% of seniors 65 or older will need some type of long-term care for an average of 3 years.
What Does "A Continuum of Care" Mean?
One of the biggest advantages of choosing independent living at a Life Plan Community is not having to move if you need help with daily activities or even round-the-clock care. That's because Life Plan Communities provide access to higher levels of care  — assisted living, memory care, skilled nursing and rehabilitation — right on-site. Plus, if you choose a Life Plan Community with Life Care like Friendship Village, you'll have guaranteed access to higher levels of care at predictable monthly rates.
See Why Life Is Better Here
You can learn more about how to evaluate independent living communities here. Or come see why you should choose independent living at Friendship Village of Bradenton for yourself by contacting us today or using our Community Assistant feature.