What About the Dining Room Table? Why Seniors Are Using Storage Companies to Help Them Move into Senior Living Sooner.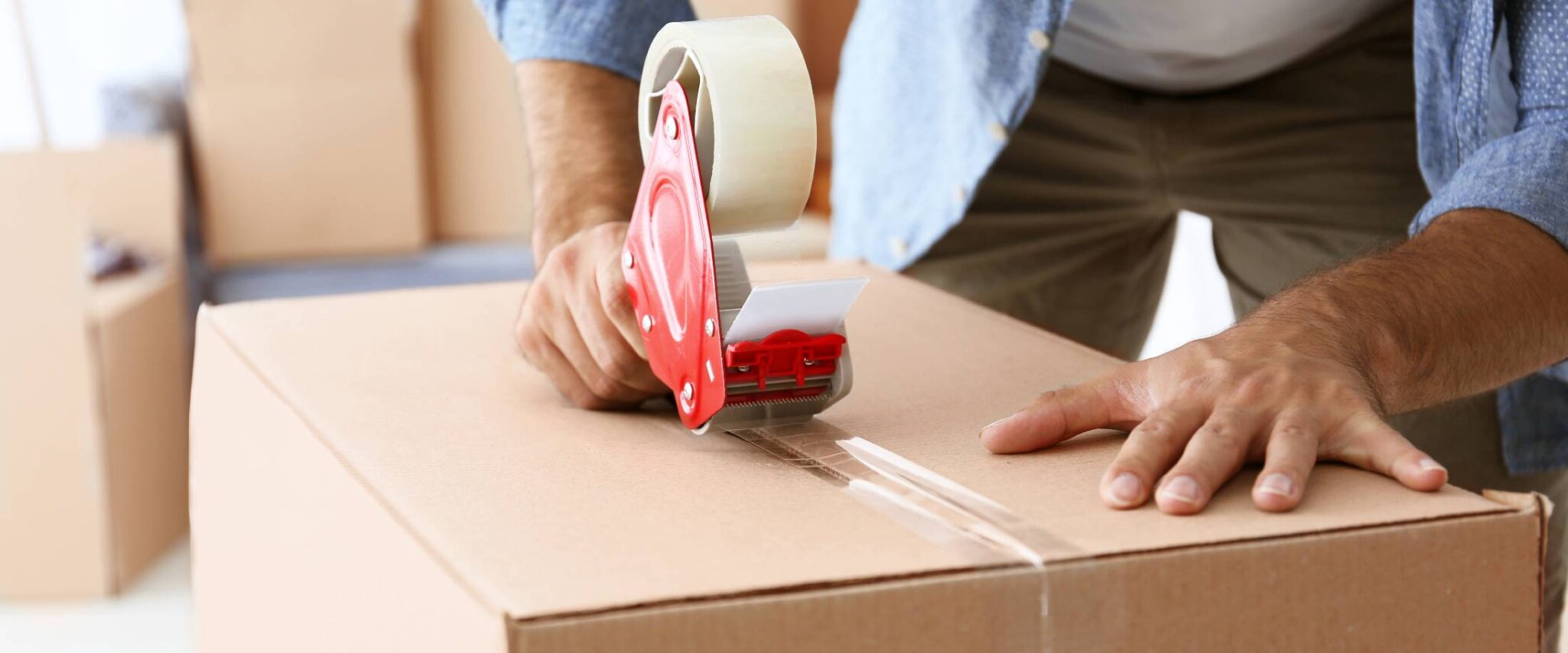 Could a dining room table keep you from downsizing out of your empty-nester house and moving into a senior living community?In a word, yes.Actually, it happens more than you might think. And at the root of it, it isn't even about the dining room table — or the antique china cabinet, or the vintage divan, or that lawyer's bookcase you refurbished. It's about seeing your belongings and knowing logically they won't all fit into your new space — but emotionally being unable to part with items associated with so many fond family memories.And it's about feeling frozen in place, because you don't know where to start downsizing and organizing your home to make your move into senior living.
How to start organizing
Moving into a senior living community should feel exciting, even freeing. You're trading a big house with spaces you never use, and all its attendant maintenance and upkeep, for a thoughtfully designed, maintenance-free residence and chef-prepared gourmet meals, wellness programs, a packed calendar of activities and like-minded neighbors, all just outside your door.It's the process of moving that may not feel so exciting. But neither should it feel overwhelming. Try getting organized first with these moving tips:
Know your floor plan. Many senior living communities, including Freedom Village of Bradenton, provide virtual tours and downloadable floor plans on their website that show the square footage of each room. Start thinking about what you want to bring into your new space in terms of what will fit. Then,
Measure everything. Will your chairs, coffee table and rug fit into your new living room? Ask for a printed copy of your floor plan's dimensions, or download a PDF of your floor plan from the community's website. Measure all the furniture you hope to take. If you're moving to an upper-floor apartment, will your dining room table fit into the senior living community's elevator, or through your front door? Measure your door and the elevator, and the halls, just to make sure everything will fit on the way to your apartment.
Ask if your new residence comes with a storage unit. If you don't have a private garage, a small storage space on campus gives you extra space to stash holiday decorations, golf clubs, winter coats, bicycles, and other items you don't want hogging coveted closet space in your new place. If you won't have a storage space,
Consider renting a storage unit. You might need to temporarily store your furniture, clothes, and other belongings as you take time to decide what to do with everything. Some extra space in a storage unit is perfect for that. Here are some storage unit tips to consider as you select your unit:

Does the storage unit offer secure storage options for jewelry, artwork or collections of stamps, coins or something similar? What about insurance for these items if you choose to store them?
Are staff members on-site at the storage facility to help you if you need to retrieve an item? Will they help carry an oversized or heavy item out, and if so, is there a fee for this service?
Would you need a special climate-controlled storage unit so your items are protected from extreme heat, cold and humidity?
Can vehicles be stored at the storage facility? This is helpful to know if you have an RV or second vehicle, but have only one parking space available to you at your new community.
Can a friend or family member get access to the site without you being present? How do you grant permission for someone other than you to retrieve your belongings, and how does the storage facility document visitors so you know who's been there?
How to get the most from a storage unit
Storing your items before making your move into senior living can relieve your urge to delay moving until your whole house has been thoroughly downsized, packed up and moved. With a storage unit, you buy yourself some time to be thoughtful about what you want to do with that china cabinet, vintage divan, lawyer's bookcase and yes, that dining room table.But you should have a storage strategy. Here are some helpful storage tips:
Try using two of the same size boxes for everything. Using a variety of sizes in your boxes can lead to issues when stacking. Large boxes may tempt you to pack them too full. And if you stack heavy large boxes on top of smaller boxes, the larger boxes will collapse into the smaller ones. Choosing small boxes means you'll have lots of little boxes to contend with. Opt for medium-sized boxes and use them consistently, which will also make them easier to stack in your storage unit.
Label and number every box and group them by their room. You'll need to access items occasionally, so label each box by its contents: holiday decor, seasonal clothing, hobby supplies, kitchen gadgets, etc. Then place all boxes for individual rooms together (kitchen, bedroom, office, etc.). Use a different color of tape or marker for each room to make it easy to keep boxes with their proper rooms.
Shelve your boxes, and let your unboxed items have the floor. Elevating your cardboard boxes from the floor helps keep moisture and critters from getting inside and damaging the contents. Buy inexpensive shelving units and put your boxes on shelves — but don't put the heavy boxes over your head where you couldn't comfortably remove and replace it by yourself without risking injury. Shelves keep the storage unit floor free for things like your bicycle, large drink coolers and lawn furniture.
Make a map and leave it somewhere visible in your storage unit. Divide your space evenly into sections, listing the items and box numbers in each section on your map. If you need a box or item that got buried in the back of the storage unit, you can use your master contents list and map to find it without digging through boxes blindly. The map will also help if you send someone else to grab a box for you — they'll know right where to go. This helps with even tiny storage units, because it encourages you to put the boxes back in the same spot every time.
Get moving to Freedom Village of Bradenton
Wondering what your life could look like when you become a resident? If it's any indication, "freedom" is part of our name. We'd love to tell you about the freedom you'll find in our independent living. And the freewheeling, fun-loving residents you'll find living and loving life here, every day. And the freeness you'll feel when you finish downsizing and organizing, and spend your first night in your new residence.It starts with looking at our floor plans and imagining yourself here. Once you do that, we'd love to set you up with a personal visit to our community, so you can see it all for yourself. Call us at 941-219-5294, or contact us to start the conversation.