Films to Watch for a Veterans Day Movie Marathon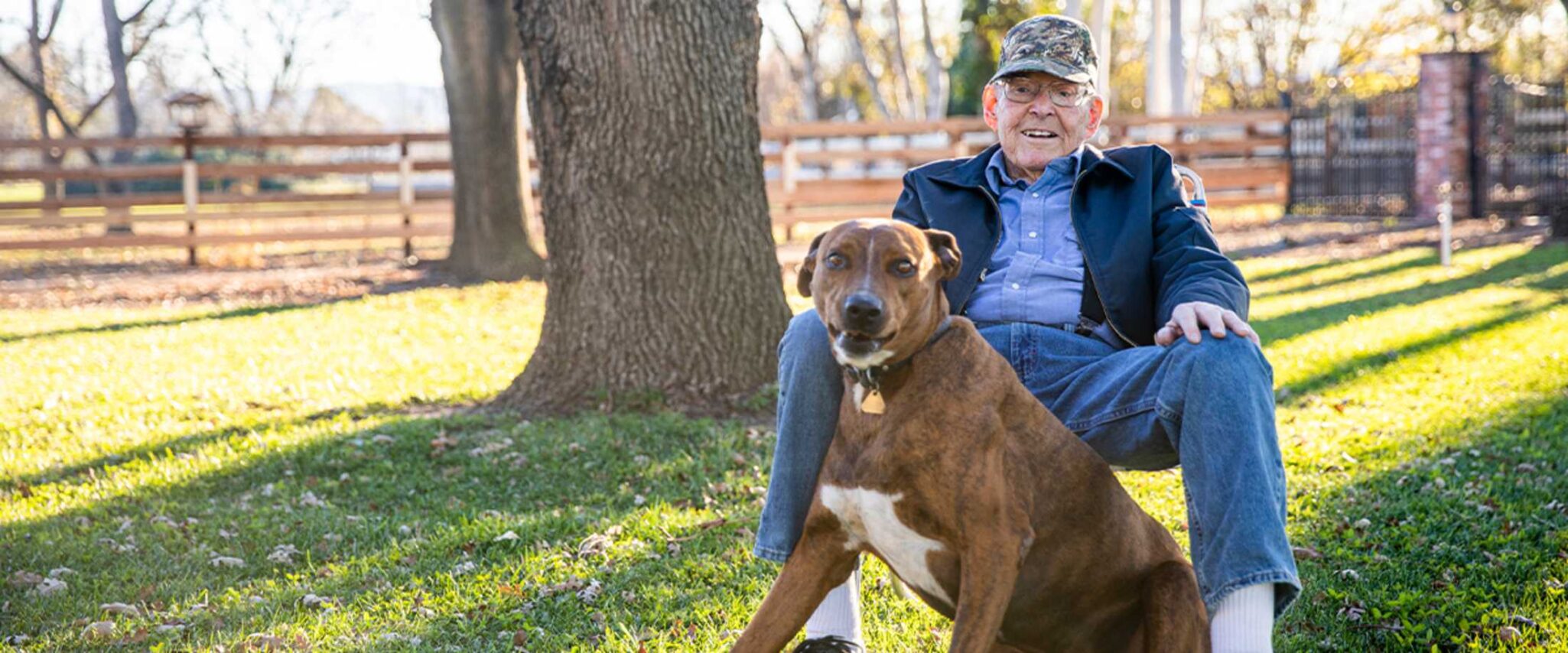 What is Veterans Day?
It's a federal U.S. holiday observed annually on November 11 that honors our military veterans who have served in the United States Armed Forces. Veterans Day is an opportunity to thank all our brave men and women for their service.One way you can observe this Veterans Day is by watching classic war movies. We've put together a list of highly acclaimed Veterans Day movies that will remind you of the bravery, valor and sacrifice paid by extraordinary Americans.The list below of 10 must-see Veterans Day movies is in no particular order, and could have easily been a list of 20 or 30. But we know you'll have your own favorites to add to the list. So turn down the lights, grab some popcorn and enjoy 10 classic movies for Veterans Day.
10 Movies to Watch for Veterans Day
The Bridge on the River Kwai (1957)
PG | 2h 41min | 8.1 ★Director: David LeanStarring: William Holden, Jack Hawkins, Alec Guinness, Sessue HayakawaThis epic WWII movie depicts the atrocities and friendships endured by Allied POWS who are forced by their Japanese captors to build a railway as part of the Thailand-Burma railroad. Little did they know that Allied forces were planning to blow it up. Highly regarded, this classic won seven Oscars, including Best Picture, Best Director, and Best Actor for Alec Guinness.
Glory (1989)
R | 2h 2min | 7.8 ★Director: Edward ZwickStarring: Matthew Broderick, Denzel Washington, Morgan Freeman, Cary Elwes"Glory" tells the true story of the formation and heroics of the 54th Regiment of Massachusetts Volunteer Infantry, the Union Army's second African American regiment. Led by Col. Robert Gould Shaw (Matthew Broderick), the son of an influential abolitionist, the 54th figured in one of the bloodiest actions of the Civil War, an almost suicidal attack at the Second Battle of Fort Wagner. "Glory" was nominated for five Academy Awards and won three, including Best Supporting Actor for Denzel Washington.
1917 (2019)
R | 1h 59min | 8.3 ★Director: Sam MendesStarring: Dean-Charles Chapman, George MacKay, Daniel Mays  Inspired by his grandfather's stories as a WWI soldier, co-writer and director Sam Mendes takes you through a thrilling, 24-hour journey during the peak of the conflict. Two young British soldiers are given the impossible mission to race across enemy territory to deliver a message that will stop 1,600 men from walking into a deadly trap – one of whom is a brother of the messenger. The story and cinematography are mesmerizing and put you right in the heart of the action. "1917" was nominated for 10  Oscars, winning three.
Saving Private Ryan (1998)
R | 2h 49min | 8.6 ★Director: Steven SpielbergStarring: Tom Hanks, Matt Damon, Tom Sizemore "Saving Private Ryan" is hailed as one of the greatest films ever made. Following the Invasion of Normandy, Capt. Miller (Tom Hanks) and his close-knit yet conflicted squad set out behind enemy lines to retrieve a paratrooper whose three brothers have been killed in action. Many WWII veterans have called Spielberg's 23-minute gut-wrenching portrayal of the D-Day invasion as the most realistic battle scene ever captured in a movie. "Saving Private Ryan" won five Oscars, including Best Director. In 2014, the Library of Congress selected the film for preservation in the National Film Registry.
Pork Chop Hill (1959)
Not Rated | 1h 37min | 7.1 out of 10 ★Director: Lewis MilestoneStarring: Gregory Peck, Harry Guardino, Rip Torn, George PeppardBased upon eyewitness essays by Brigadier General S. L. A. Marshall, "Pork Chop Hill" is the definitive Korean War movie. While U.N diplomats pointlessly argue over peace talks in Panmunjom, April 1953, Lt. Joe Clemons (Gregory Peck) leads a 135-man unit on the bloody assault of the Chinese-held hill. When reinforcements finally arrive, only 25 of Peck's men survive. As with director Milestone's other war films, such as All Quiet on the Western Front," the action sequences are bleak, grim and terrific.
American Sniper (2014)
R | 2h 13min | 7.3 ★Director: Clint EastwoodStarring: Bradley Cooper, Sienna Miller, Kyle Gallner"American Sniper" is based on the life story of U.S. Navy SEAL Chris Kyle (Bradley Cooper), one of the most lethal marksmen in American military history. Over his four tours of duty in Iraq, Kyle's pinpoint accuracy saved countless lives and made him a legend. However, he couldn't leave the war behind and it took a heavy toll on his personal and family life. The heart-wrenching ending shows just how troubled some veterans suffering from PTSD can become. "American Sniper" received six Oscar nominations, including Best Picture and Best Actor (Cooper), ultimately winning one.
The Great Escape (1963)
Not Rated | 2h 52min | 8.2 ★Director: John SturgesStarring: Steve McQueen, James Garner, Richard Attenborough, Donald Pleasence"The Great Escape" is a star-studded blockbuster that tells the story of Allied prisoners plotting to break out of a German POW camp. While 76 manage to escape, the number soon dwindles as the Nazis  hunt them down. Thrilling, suspenseful and sometimes comedic, this Hollywood classic brought Steve McQueen superstar status. McQueen performed all his own stunts, including the iconic motorcycle chase, which ended with his attempt to jump rows of barbed wire. It's still considered one of the best stunts ever performed.
The Dirty Dozen (1967)
Not Rated | 2h 30min | 7.7 ★Director: Robert AldrichStarring: Lee Marvin, Ernest Borgnine, Charles Bronson, Telly SavalasWhile "The Dirty Dozen" has its share of laughs, it mostly keeps you on the edge of your seat. Prior to the D-Day invasion, a rebellious U.S. Army Major Reisman (Lee Marvin) coordinates a suicide mission on a French chateau held by top Nazi officers. Since no "normal" GI can be expected to volunteer, Reisman assembles a unit of 12  military prisoners – the worst of the worst. On the dim promise of receiving pardons if they survive, they undergo brutal training before heading behind enemy lines to kill everyone inside the chateau. "The Dirty Dozen" was nominated for four Academy Awards, winning one.
Good Morning, Vietnam (1987)
R | 2h 1min | 7.3 ★Director: Barry LevinsonStarring: Robin Williams, Forest Whitaker, Tom. T. Tran, Bruno KirbyThis raucous comedy-drama is loosely based on the experiences of Adrian Cronauer, an Armed Forces Radio Service disc jockey during the Vietnam War in 1965. When Cronauer (Robin Williams) joins AFR's Saigon radio, he proves hugely popular with the troops, but infuriates his superiors with what they call his "irreverent tendency." This includes spinning unsanctioned "rock and roll" records and hilarious improvised banter. After experiencing the horrors of war firsthand,  Cronauer begins airing the truth instead of the official government line, for which he's replaced by an unfunny nemesis. Williams' performance earned him an Oscar nomination for Best Actor.
Patton (1970)
PG | 2h 52min | 7.9 ★Director: Franklin J. SchaffnerStarring: George C. Scott, Karl Malden, Stephen YoungFrom General Patton's iconic and often quoted opening monologue in front of the American flag to his ultimately losing his command for criticizing military strategy, "Patton" is everything a great American biopic should be – gruff, unflinching and yet sympathetic. George C. Scott's portrayal of General George S. Patton is a once-in-a-lifetime performance for which he won an Oscar for Best Actor. In 2003, the Library of Congress selected "Patton" for preservation in the National Film Registry. It's a must-see.
The greatest freedom we enjoy is living in our great nation – a privilege afforded to us all by our military veterans – past and present. At Freedom Village of Bradenton, we salute all the brave men and women of our Armed Forces, including the many veterans who are active residents at our Life Plan Community. Join our dynamic senior living neighborhood and get to know the veterans and spouses who are proud to call Freedom Village of Bradenton home.