Films to Watch in Remembrance of Memorial Day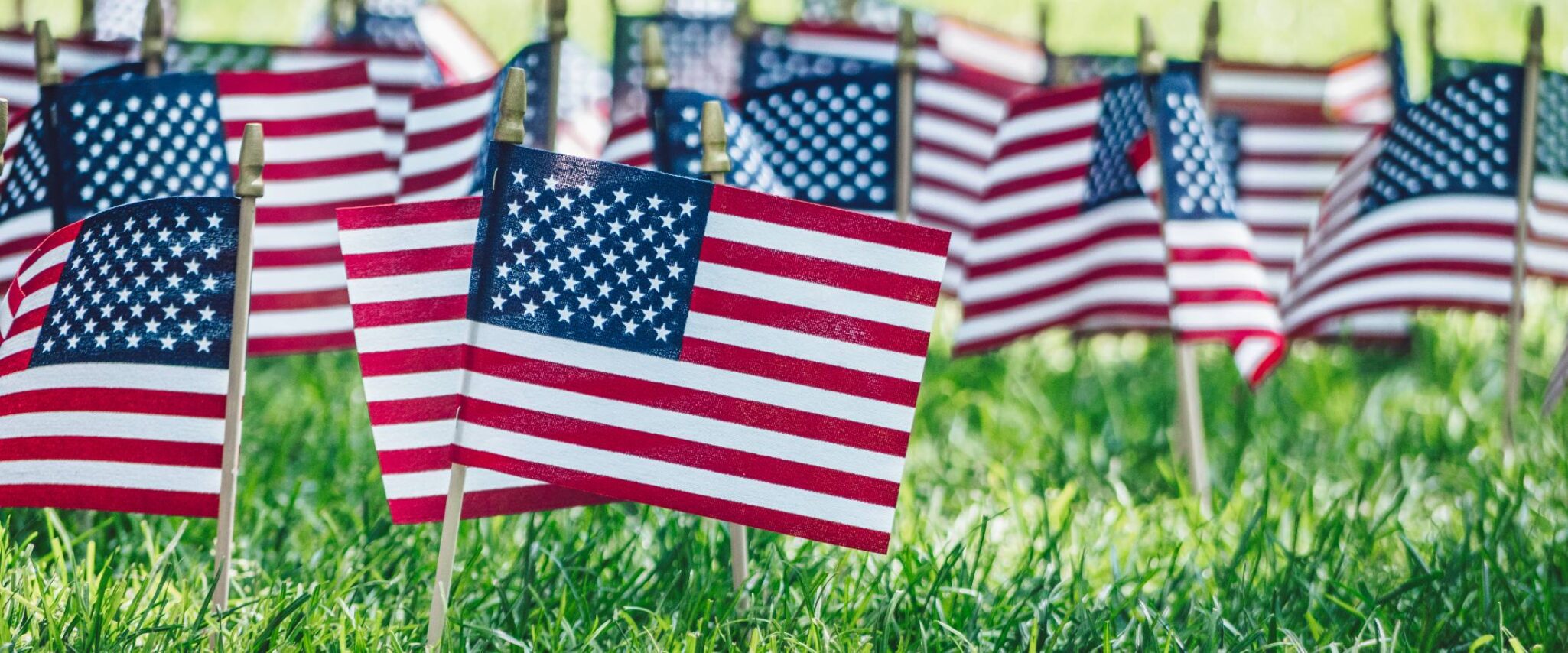 Memorial Day is an American holiday that honors the bravery and sacrifice of military service members who have died while performing their duty. It's observed on the last Monday in May. Many people choose to celebrate Memorial Day by visiting cemeteries and decorating the graves of service members. Others hold parades in their honor. To gain greater understanding of the importance of Memorial Day, you could read books or watch movies about the military experience. We've listed 10 movies to watch on Memorial Day to help inspire your observances.
10 Movies to Watch on Memorial Day:
1. "Zero Dark Thirty" (2012)
Intelligence officers and military operatives work together to track down Osama bin Laden in this fictionalized account. Kathryn Bigelow's epic film chronicles the decade-long search for the terrorist leader, ending in the famous raid on his compound in Pakistan. You can stream "Zero Dark Thirty" on Hulu, Starz, or Amazon Prime.
2. "The Thin Red Line" (1998)
Terrance Malick directs this film adaptation of James Jones' 1962 novel. The story follows soldiers in the Pacific Theater during World War II. The members of C Company, 1st Battalion, 27th Infantry Regiment, 25th Infantry Division land on Guadalcanal as part of a campaign to secure the island from the Japanese, ultimately culminating in the Battle of Mount Austen. You can stream "The Thin Red Line" on Starz, Amazon Prime, or YouTube.
3. "Glory" (1989)
Set during the American Civil War, Edward Zwick's film recounts the heroism of the Union Army's 54th Massachusetts Infantry Regiment, following them from training to the Second Battle of Fort Wagner. As one of the first African American regiments to fight in the war, the soldiers face dire challenges and the risk of being sold into slavery or executed if they lose or become captured. You can watch "Glory" on Hulu, Amazon Prime, or Starz.
4. "A Few Good Men" (1992)
Directed by Rob Reiner, this film is loosely based on real events. Two JAG Corps lawyers, played by Tom Cruise and Demi Moore, investigate the death of a Marine at the Guantanamo Naval Air Station in Cuba. In the course of their investigation, the lawyers must be tenacious and clever to outmaneuver a dogged Marine commander who may have authorized the assault and subsequent death. You can watch "A Few Good Men" on Amazon Prime or YouTube.
5. "Windtalkers" (2002)
John Woo directs this fictionalized tale of the real Navajo soldiers who served in World War II. In the face of brilliant Japanese code breakers, the United States military asked members of the Navajo tribe to use their language as military code. The film follows a few of these code talkers and the white soldiers assigned to ensure their protection. You can watch "Windtalkers" on YouTube or Amazon Prime.
6. "Harriet" (2019)
You may initially wonder why this biographical film would be listed among movies to watch on Memorial Day. Harriet Tubman, however, served as a Union spy during the Civil War and then became the first American woman to lead an armed military operation during the Combahee Ferry Raid. Kasi Lemmons' film tells Tubman's astonishing life story from enslaved person to engineer on the Underground Railroad to the Combahee Ferry Raid. You can watch "Harriet" on HBO Max, Hulu, Amazon Prime, YouTube, or Apple TV.
7. "Saving Private Ryan" (1998)
This Steven Spielberg film doesn't shy away from the grim realities of war — its opening sequence is famous (or infamous) for its graphic depiction of the Omaha Beach assault during the Normandy Landings in World War II. Tom Hanks stars as an Army Rangers captain, who leads his team on a mission to find a lost paratrooper, Private First Class James Ryan. You can rent "Saving Private Ryan" on Amazon Prime, YouTube, or Apple TV.
8. "G.I. Jane" (1997)
In this fictional film, directed by Ridley Scott, topographical analyst Jordan O'Neill attempts to become the first woman to join the U.S. Navy Combined Reconnaissance Team. She must face sexism and hostility on top of the already grueling training program. You can watch "G.I. Jane" on Hulu, YouTube, or Apple TV.
9. "Sergeant York" (1941)
Gary Cooper stars in Howard Hawks' Oscar-winning film based on the real life of Alvin York. After converting to Christianity, the former sharpshooter seeks an exemption from serving in World War I as a conscientious objector, but his suit is denied. During the Meuse-Argonne Offensive, one of the largest and deadliest military campaigns in American history, York displays uncommon bravery and captures many German soldiers. At home, he's hailed as a war hero. You can watch "Sergeant York" on Amazon Prime, YouTube, or Apple TV.
10. The Tuskegee Airmen (1995)
Robert Markowitz's film tells the semifictionalized history of the Tuskegee Airmen, the first all-African American Air Force squadron. The 332nd Fighter Squadron originally started as a military experiment to see if African Americans could become talented pilots. Their bravery and success changed the face of military aviation forever. You can Watch "The Tuskegee Airmen" on HBO Max, Hulu, Amazon Prime, or YouTube.
At Freedom Village of Bradenton, we're very proud to serve veterans who live at our community, and we have a very active veteran population. On Memorial Day, we honor all those we've lost, and every day, we're dedicated to supporting those who returned home. We want them to have the best retirement possible. If you'd like to learn more about life at Freedom Village of Bradenton, contact us.