Moving to a Senior Living Apartment? Here Are 11 Great Packing and Moving Tips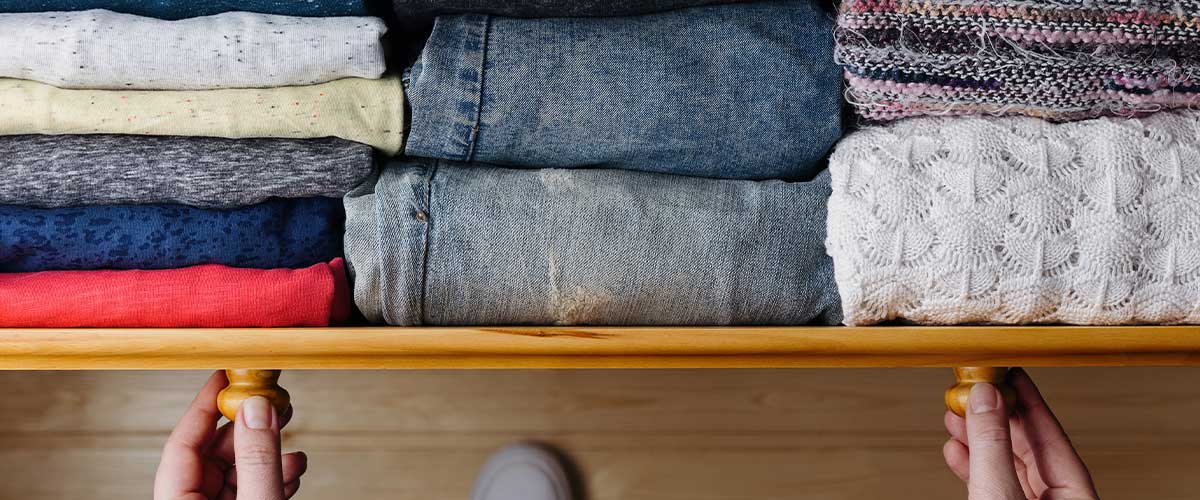 Making the move to an independent living community is exciting — after all, new adventures; new friends; and a carefree, maintenance-free lifestyle await you! But moving can also be stressful, especially if you're leaving a home you've lived in for years.The key to any move is good planning before, during and after; that includes having a tried-and-true set of packing tips for moving to follow. That's especially true if you're rightsizing.The independent living apartments at great senior living communities are often light, bright with great living spaces, but it pays to be thoughtful about what you take and how you pack. To help you out, here are 11 packing tips for moving to your new senior living apartment that can help make the experience easier.
11 Moving Tips & Tricks for Seniors
1. Measure Your New Space — If possible, request a visit to your new apartment to take measurements (walls, hallways, closets, windows, etc.). Also, ask for a floor plan and take photos. The more details you have ahead of time, the easier it will be to plan out how to place furniture, rugs, closet storage items, etc. — and what will fit where.
2. Start with Fresh Furnishings — Consider selling or giving away existing pieces that are generally made to fit bigger spaces — massive bedroom sets, extra-long couches and tall breakfronts not only eat up square footage; they add clutter. Look at the move as your chance to go lighter with smaller-scale pieces, and consider choosing furniture that does double duty as storage. Bonus Tip: For new pieces, arrange for delivery directly to your new apartment; if possible, have items held in the warehouse until you need them.
3. Pare Down Mementos — Cherished memories live best in your mind and from reminiscing with family. That said, think of your move as a time to be selective. Long before moving day, go through your mementos and photo albums and decide what you want to keep. Create special gifts of the items you aren't keeping for kids and grandkids, and be sure to include a written paragraph about their meaning. It's a lovely way to create family legacies rather than cluttering your small space with what usually end up as "dust collectors."
4. Set Up a Moving Checklist — Make a checklist of services and suppliers that need to be informed of your move (utilities, cable, publications, physicians, pharmacies, etc.), and contact providers you'll need to set up in your new residence. Even if service costs are built into your rent, you may need to handle setting up accounts. Be sure to check with your community.
5. Create a Moving Papers Folder — To keep track of important documents during the moving flurry, create a folder with move-related addresses, phone numbers, business cards, moving company info, property manager, bank documents, as well as any rental agreements, copies of check payments, etc. If you'll be changing physicians, request copies of your medical records to take with you.
6. Assemble a Moving Supply Box — Invest in a set of good permanent black markers to mark boxes and labels, packing tape, blue masking tape (to hang signs without ruining paint), scissors, adhesive-backed labels, and blank typing paper (for quick signs like "this way to the bedroom" for the movers). Keep it all in a handled tote, and remember to take it along on moving day! You can also tuck your Moving Checklist and Moving Papers folder inside.
7. If You Use a Professional Mover — Deciding to use a professional moving company is a matter of budget, timing or both. Here's what to keep in mind: a. Start getting bids sooner than later, and get at least three; b. Even if you use a mover, there will be items you'll want to pack up on your own. Bonus tip: Movers may not accept responsibility for breakage in boxes you packed yourself — ask to confirm.
8. If You Move Yourself — If you choose this option, here's what to keep in mind: a. Invest in quality boxes — a better choice than using discarded grocery boxes, which tend to be flimsy and may even have a few bugs hitching a ride. b. Don't overpack boxes, and use the right ones for the purpose. Bonus tip: Heavier items like books go in smaller boxes; lighter items go in larger boxes. Use specialty boxes with dividers for breakables; use bubble wrap and packing paper to keep items from shifting around.
9. Moving Tips for Jewelry and Heirlooms — Experts recommend that you hand carry these items in travel cases or rolls designed especially for valuables. To keep necklaces and bracelets from tangling, place them in individual, zip-style sandwich bags. Rings can go in the bags as well. You can even thread them through straws (chunky ones through toilet paper tubes) and clasp closed. Push earring posts into thin foam or cloth square, and secure with the earring backs.
10. Label Your Boxes — Be sure to mark every box with a room location as well as a brief description of the contents. It will make moving day easier so you (and the movers) know exactly where each box needs to be placed in your new apartment for unpacking later.
11. Pack an "After the Move" Box and/or Tote — It can take a few days (or more!) to unpack everything and find the items you need. To get you through, pack a couple of specially marked boxes with items like pajamas, a change of clothes, medicines, a few towels/soap, pillows, sheets/blanket, bottled water, coffee cups, pet supplies, electronics chargers, etc., to get you through those first "after-the-move" days comfortably.
Congratulations! You're getting ready to begin the next chapter of your life, and it's going to be great — and that's especially true if you're moving into our neighborhood! At Freedom Village of Bradenton, we've designed our senior independent living community around all the things that mean the most to you — freedom, independence, and the ability to live the carefree, maintenance-free lifestyle you want. Living at Freedom Village, you can spend your days doing exactly what you want to do, and you'll find lots of services; amenities; and fun, engaging activities to help you live your very best life. Here's to an easy move — we can't wait to say "welcome." To learn more, contact us today!