5 Best Parks and Nature Preserves near Bradenton, FL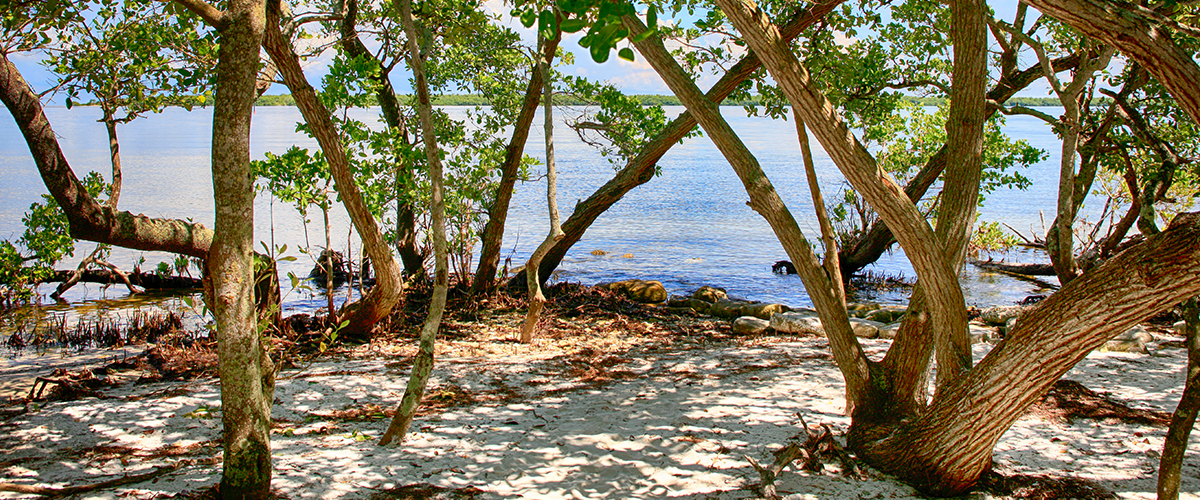 Fun Adventures in Our Own Backyard
Beyond our own lush grounds at Freedom Village at Bradenton, we're fortunate to be surrounded by wonderful parks and nature preserves in Bradenton, FL. Our nature-loving residents enjoy fitting in an invigorating walk, yoga class, or — if you're really adventurous — a kayak expedition while experiencing the many natural wonders in Florida. Many also love to share the experiences with grandkids and pass on their love of the outdoors to the next generation.
5 Must-See Parks and Nature Preserves Near Bradenton, FL
1. Robinson Nature Preserve
Over 682 sprawling acres, this preserve is split into two locations: the original preserve at 17th Avenue and 99th Street and the new expansion at 9th Avenue and 99th Street. You'll find a wealth of activities and views to interest you, your kids and your grandkids. There's one paved trail that's great for walkers and wheelchairs and winds through the majority of the preserve. The other trails are made of packed shells.Visitors can enjoy the water in kayaks, pedal kayaks and paddle boards. With trails, fishing and a playground, kids find great outlets for their energy and enthusiasm. Also, within the new expansion sits the Mosaic Center for Nature, Exploration, Science and Technology, or the NEST, as it's commonly called. The beautiful, cabin-styled center offers tai chi and yoga classes, a Florida-themed book club with corresponding service projects, and guided explorations of the grounds.
2. Palma Sola Botanical Park
These 10 acres are a protected warm microclimate, meaning they never experience frost. Its unique conditions make it perfect to grow and protect rare palms, fruits and flowering trees. You can wander through two groves of plumeria trees from around the world, explore the butterfly garden, or shop the nursery to take home a beautiful plant for yourself. You can also stop in for yoga in the park on Tuesdays through Thursdays in the evening and a morning class on Sundays. It's only a $10 class fee, and it comes with a priceless setting.
3. De Soto National Memorial Park
Sign up for a ranger-led kayak tour or take a guided or unguided hike along the trails with historical markers about the Hernando De Soto expedition that started in Tampa Bay. And if the history interests you, you'll want to stop by Camp Uzita, which is a reconstruction of an Uzita Indian village that De Soto and his men occupied in 1539, when they first landed. December through April, you can enjoy short living history demonstrations about native crafts, cooking techniques, weaponry and blacksmithing.With 3,000 feet of shoreline, two swimming beaches and 26 acres of land, there's no shortage of fun things to do and see at this park. Enjoy a scenic walk, spend quiet hours fishing (make sure you have a license), or go canoeing or kayaking with friends.
4. Lake Manatee State Park
The picnic pavilion is a scenic spot for a bite to eat — you can even reserve it if you have a large party. From there, you can visit the lakeside swimming beach; convenient showers and restrooms are close by. Hike the nature trail, try to catch some freshwater fish, or take a small boat out on the lake. Grandkids may enjoy the playground and the room to explore.
5. Neal Preserve
There are walking trails, protected wildlife habitats, a convenient boardwalk — not too long — perfect for a short walk. You can also climb the 20-foot observation tower that lets you take in the lovely scenery from above. But the most intriguing attraction at this preserve is the reconstructed Native American burial mounds. The Smithsonian excavated the originals in the 1930s. The land was inhabited by native people as early as 3,000 B.C., and the remnants of the ancient sites provide great learning opportunities for children and adults alike.
Some of the best places to visit in Florida for nature lovers are just around the corner from our community. With an independent living lifestyle at Freedom Village of Bradenton, you don't have to spend your days worrying about home maintenance. That means you've got more time to hike the trails and explore the best nature spots in Florida with friends and family. Contact us today to learn more about life at our Bradenton, FL senior living community.