What is Environmental Wellness and Why Is It An Important Part of Choosing a Senior Living Community?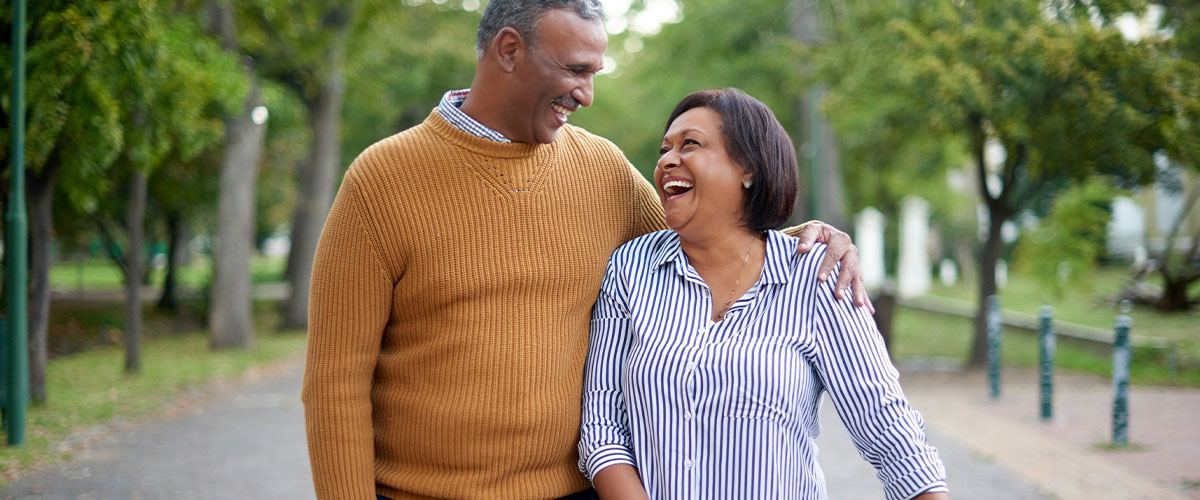 For seniors, wellness is the key to living a longer, healthier life. But wellness isn't just about avoiding illness or disease. It's an evolving, multidimensional process that encompasses physical, emotional, social, intellectual, vocational, spiritual and environmental well-being.When choosing a senior living community, older adults should place environmental wellness toward the top of their list of "must-haves." As Lady Bird Johnson said, "The environment is where we all meet; where we all have a mutual interest; it is the one thing all of us share." This observation also holds true for senior living communities. They provide an environment where personal space and living conditions nurture and promote seniors' health, safety and happiness.
Environmental Wellness Examples
Where do you picture yourself spending your golden years? There are many things to look for when moving to senior living that'll help you find an environment that best supports your lifestyle and personal preferences.At a luxury senior living community, environmental wellness is:
Being surrounded by warm, inviting and comfortable spaces
Caring and friendly staff who get to know residents on a meaningful level
Meandering lush and sprawling gardens, walking paths and green spaces
Feeling and looking your best with a full-service beauty salon and barbershop steps from your home
Living in a bright, clean and elegantly appointed apartment or home
Enjoying a sweet treat with friends at a neighborhood ice cream social
Experiencing gracious hospitality through personalized and compassionate care and services
Digging in the dirt and tending to flowers and veggies with fellow gardeners
Waking at sunrise to meditate and practice yoga under a canopy of majestic trees
Joining friends around a piano to sing songs and enjoy good times
Connecting with loved ones and staying informed through easily accessible technology
Sitting fireside while immersing yourself in your favorite classic book
Strolling to an on-campus chapel to gather with like-minded neighbors of all faiths for worship service and spiritual enlightenment
Perfecting your breaststroke while swimming laps in a heated indoor pool
Why Wellness? Choosing a Senior Living Community
Seniors who live in retirement communities that take a holistic approach to wellness and make it part of everyday life lead more fulfilled lives. Studies show a robust wellness program helps address age-related issues such as depression, decreased mobility and lack of independence.Residents in communities that embrace wellness also have an easier time staying proactive about their health and well-being. They're surrounded by opportunities that support staying mentally and physically active, connecting with and building relationships with others, and continuously learning and expanding their horizons.
4 Tips to Boost Your Environmental Wellness
1. Soak up the sun and Vitamin D. Studies show spending moderate time outside (wearing sunscreen, of course!) has soothing benefits. Being outdoors aids your body in releasing endorphins that help you relax, melt stress away and ward off depression. Your peepers also will thank you. More time outdoors means less time in front of a TV or electronic device, which can cause headaches and blurred vision.
2. Ditch the clutter. Maintaining a well-organized and clean living space can help lower stress levels and allow you more time to spend doing the things you love. Plus, when you're not distracted by messes and clutter, you can relax and increase your chances for more zzz's and a good night's sleep.
3. Stay safe. Avoid falls by keeping walkways clear and well-lit, and installing corner covers to protect against sharp edges. Remove or secure tripping hazards ( electrical cords, floor-length drapes, rugs, etc.). Label and properly dispose of household items such as medications, cleaning products and paint.
4. Fill your home with flora. It's no wonder people are happier when they're closer to nature — greenery and flowers breathe life into any environment. Plants release oxygen, help clean the air and give immune systems a boost, while flowers offer pops of color and mood-boosting scents.
Cornerstones of Wellness at Senior Living Communities
There are seven other components of wellness that connect closely with environmental wellness:
1. Physical. Fitness and wellness professionals oversee activities and exercises centered on healthy aging and improving core strength, balance and range of motion. Group classes — from chair exercises to Tai Chi to water aerobics — offer a social outlet.
2. Emotional. Interactions with friends, neighbors and friendly staff help older adults build their emotional well-being and cope with the challenges that come with aging.
3. Social. Communities help reduce isolation and increase engagement by bringing residents together through special-interest clubs, card and board games, arts and crafts, movie nights, themed parties and holiday decorating.
4. Intellectual. Educational presentations and workshops, brain games, book groups, and trivia contests can help stimulate the brain and boost cognitive function.
5. Vocational. Sharing knowledge, work and life skills benefit the entire retirement community. Residents can volunteer, build and create, teach others or lead discussion groups.
6. Spiritual. On-campus worship services, religious studies, quiet reflection and musical performances allow seniors to nurture their spiritual side.
7. Health services. Enhancing peace of mind for residents and their families. Support may include skilled nursing, routine wellness and health screenings, memory care programs, rehab therapies, respite stays or hospice care.
An Environment of Wellness Awaits at Freedom Village of Bradenton
Wellness is woven into every aspect of the vibrant and active retirement lifestyle at Freedom Village of Bradenton. Here, you'll find an array of offerings across our sprawling 34-acre campus, including daily programming at our fully equipped fitness center, chef-prepared meals, transportation to medical appointments, and a wellness center and therapy pool.And, there are plenty of places to gather with friends and neighbors. Enjoy a glass of wine in our beautiful courtyard, take a stroll with your pup on one of our beautifully designed walking paths, join a bridge club in the game room, or relax with a pint and cheer your favorite team at our sports bar.
Ready to find out more about Freedom Village of Bradenton? Call us to learn more about our community and hear firsthand how our environment is a good fit for you.