5 Tips for Making Friends in Senior Living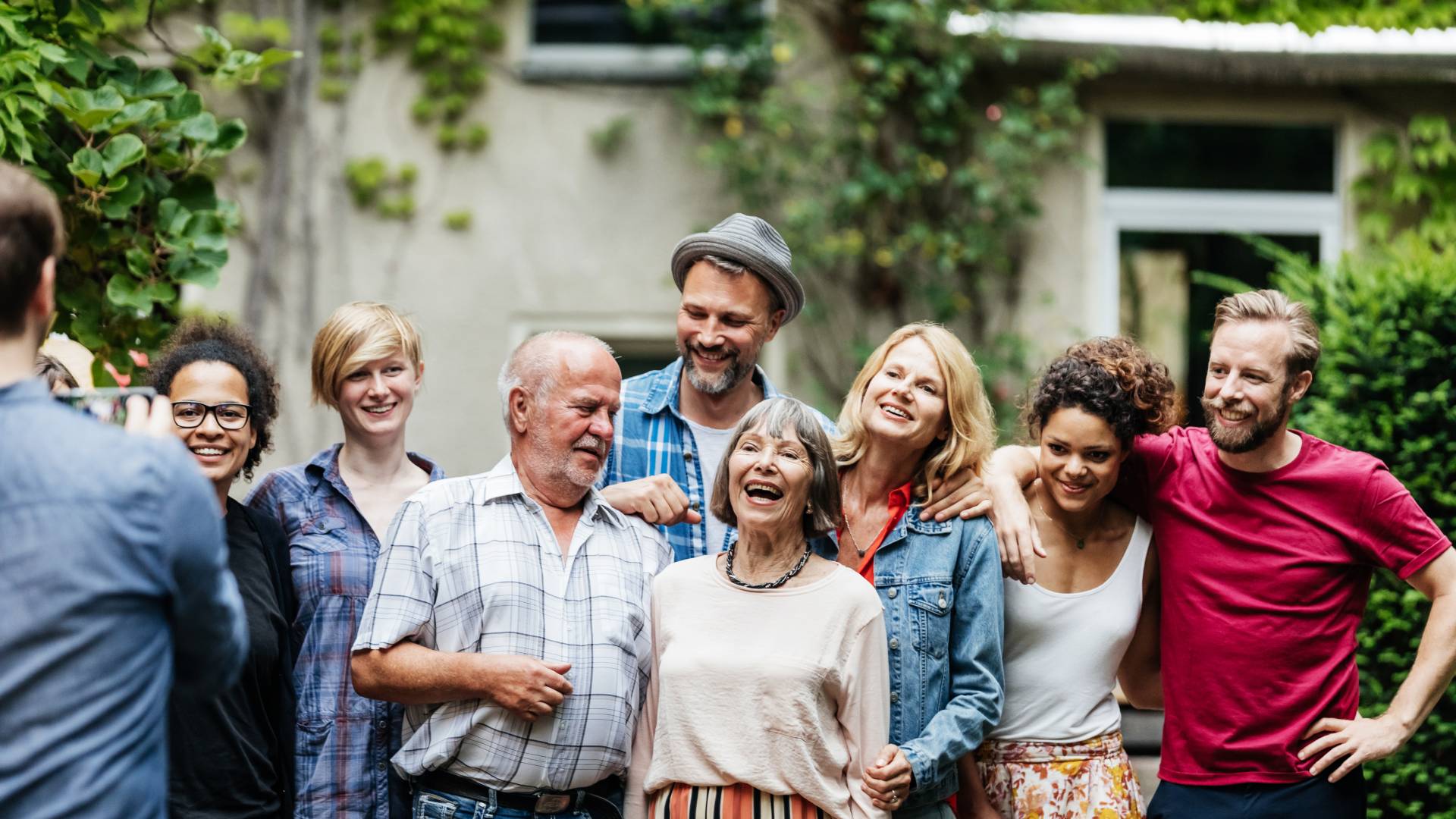 Yes, we're all adults. We've all been around the block a time or two. And we've lived long enough to have made countless friends. So why do we need yet another blog post on

senior socialization

? Frankly, making friends as an adult is a bit harder than when we were kids. Remember those wild days of wandering the neighborhood and woods around our houses? Maybe we'd spot a back-alley game of catch and join in. Perhaps we'd meet new people at the local swimming or fishing hole.
Then as we grew older, families and careers pushed a lot of our friendships to the backburner. It happens to us all. So, before we get to our tips on making friends in senior living, let's talk about why it's so important.
Did you know there is a direct correlation between how socially active you are and how healthy you are?
Socializing in senior living (any age really) is an important part of life. Studies consistently demonstrate that socializing can have a number of positive effects on our health, including:

Improving our immune system


Friendships in senior living

can help you boost your immune system. How? Hanging out with people you enjoy being around actually increases the levels of oxytocin in your system which helps to reduce stress.



Protecting against dementia


Another huge benefit to

socializing in senior living

is a reduced risk of developing dementia. That's right, friendship is a vital prescription for your mental health. Friends keep you mentally engaged and active, which keeps you sharp.



Improving your mood and outlook on life


Making friends in senior living

is great for your mood. Socializing helps reduce loneliness,

depression

and anxiety, which can lead to a brighter outlook on life.
How to make friends in senior living.
Now that we know why you should make friends, let's talk about how. We recognized that not everyone can walk right in and make friends in senior living, but that doesn't mean you should give up. Try some of these tips the next time you meet with someone new or are in a group setting:
1. Be active in your retirement community's activities.
Many senior living communities offer a variety of activities, such as clubs, classes and events. Get involved in as many of these as you can. Take the opportunity to try something new. You never know, you might find a new hobby as well as new friends. 

2. Make meals a social event.

The old business adage "never eat alone" applies to making friends in senior living as well. Mealtime is a great opportunity for some serious senior socialization. If you're eating alone, invite someone to join you. You could also start a conversation with someone you see regularly at mealtimes.

3. Find other new residents.

If you're new to an independent living community, you may be able to find other new residents who are also looking to make friends. Many communities have their own activities app or TV channel that broadcasts upcoming events. Make some new connections as you're getting to know your new community.

4. Be yourself.

The best way to make friends is to be yourself. Just let your personality shine through, and good things will happen. Create an active senior living lifestyle for yourself. Put yourself out there and be open to whatever comes your way.

5. Be patient.

It takes time to build friendships. That was true when we were young. It's just as true today. Don't get discouraged if you don't make friends right away. Just keep putting yourself out there and eventually you'll find your people. That's what senior independent living is all about.
Making friends in senior living can be a great way to stay social, active and engaged. By following these tips, you'll increase your chances of making new friends and enjoying the benefits of socializing well into your retirement.
Here are some additional tips for making friends in senior living:

Be a good listener. People love to talk about themselves, so be a good listener and ask questions.

Be positive and upbeat. People are drawn to positive people.

Be respectful. Treat everyone with respect, regardless of their age, background or beliefs.
Freedom Village of Bradenton: Making Friends Comes Naturally.
If you're looking for ways to improve your health and well-being, making friends is a great start. And Freedom Village of Bradenton is the perfect place to get out and get socially active. Located on 34 lush, sprawling acres, our Life Plan Community offers a Gulf Coast lifestyle filled with sun, fun and new adventures.
Are you ready to make new friends and improve your outlook on life? We're ready to connect.