The Best Pets for a One-Bedroom Senior Apartment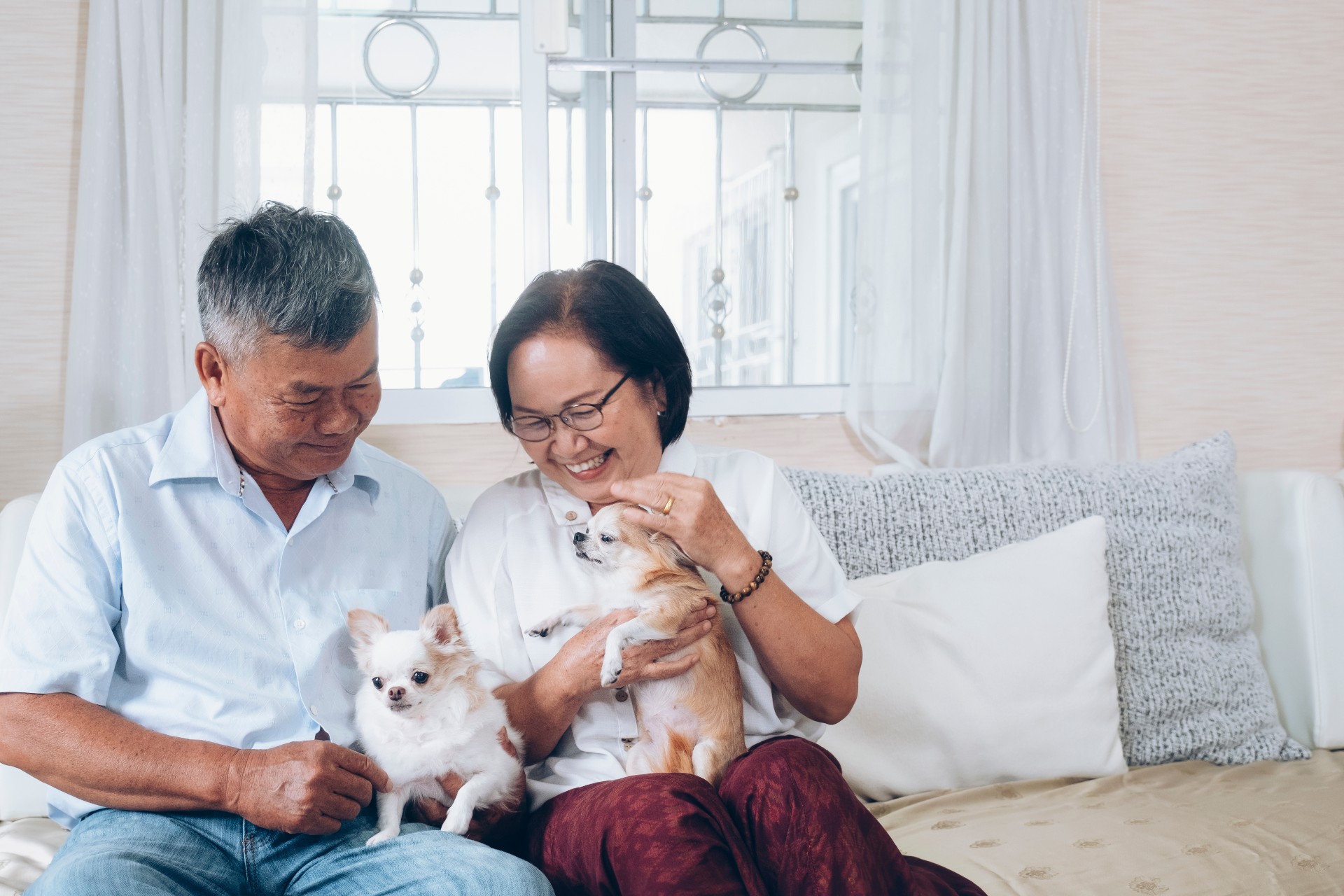 As an older adult, considering a new pet can be equal parts exciting and stressful. The idea of having a new furry friend to love is great, but there are also quite a few things to consider along the way. Can you handle a new pet? Does your senior apartment allow for pets? What type of pet is best for seniors? Much like parents with young children, adding a pet to your life as a senior is a big decision. The best type of pet will be one that fits into your current lifestyle, living arrangements and needs. Most importantly, you need to find a pet you can confidently care for day after day. Below are some of the primary considerations for choosing the best pet for a senior apartment. 
Living Arrangements — Whether you live in a 55+ community or reside in a full-service senior living community, the most important thing to do is check your apartment's pet policies. Does the community  have a pet coordinator? Find out all the rules, costs, and important information surrounding pet ownership before you start researching a new pet.
Energy and Attention Span — When finding the best pet for your senior apartment, consider your energy level and attention span. Dogs require regular walks, and kittens prefer owners that are agile and can play with them. If you have limited mobility, you might want to consider a pet that won't be as physically demanding as a dog or cat.
Pet Care and Costs — Even if you plan on adopting a pet, there are various other care costs associated with owning a pet that you will be responsible for as a new pet owner. Keeping a dog of any breed brushed, bathed, groomed and fed can get expensive. Cats, fish, and birds are often less costly initially, but litter boxes and cages require regular cleaning. Think about what you can afford in terms of vet bills and training, and if you feel physically able to care for a pet's unique needs.
Your Health Condition —  If you're  living in an independent senior living community, you might feel confident in your abilities to care for a pet in the foreseeable future. However, your health needs could change over time, so it's important to choose a pet you can confidently care for now and well into the future.
Best Types of Pets for Seniors
Once you've confidently decided to invest in a pet, it's time to start researching the types of pets that would be ideal for your living arrangements and lifestyle.
Dogs — The companionship dogs provide is unparalleled, but their love comes with some work. Dogs need to be walked, bathed, fed and played with daily. Seniors considering a dog as their pet should consider looking into senior dogs that are well trained and looking for a good home. Popular apartment-friendly dog breeds include pugs, French bulldogs and poodles.
Cats — Cats are one of the best pets for senior apartments because they're  relatively independent creatures that require more mental stimulation than physical exercise. Cats provide great companionship and are self-reliant, making them ideal partners for aging adults. Popular cat breeds for apartments include the ragdoll,  exotic shorthair and  Maine coon..
Birds — Since birds take up such little space, they are ideal for senior apartments. They are somewhat lower-maintenance and can be an excellent option for seniors who aren't as physically active. Popular bird breeds include parrots and cockatiels.
Fish — Studies have shown that watching fish swim can help lower blood pressure. These low-maintenance pets don't take up much room in a senior living community apartment and offer some sense of companionship for older adults. The best freshwater fish to consider include tetra, goldfish, angelfish and betas.
A pet can enrich the lifestyle of an aging adult. They provide much-needed love, support and companionship. If you think a pet will contribute to your overall health and happiness, it's worth considering.
Enjoy an Active Lifestyle at Freedom Village of Bradenton
We'd love to tell you about the freedom you'll find in our independent living apartments at Freedom Village of Bradenton. Our pet-friendly senior living community offers a fun-loving, freewheeling and lighthearted atmosphere that lets you live the life you've always imagined.
Ready to learn more? Start by looking at our floor plans and imagining yourself here. Once you do that, we'd love to set you up with a personal visit to our community, so you can see it all for yourself. Call us at 941-219-5294, or contact us to start the conversation on our Bradenton, Florida retirement community.