How to Choose a Senior Apartment Floor Plan that Works for You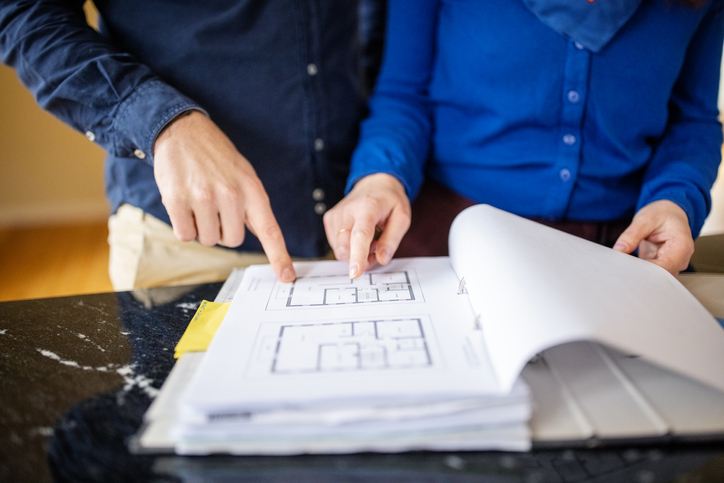 What's on the top of your list when selecting the home of your dreams in retirement? There's a lot to consider when evaluating senior apartment floor plans, and that's why it's so important to compare your options to find the best fit for you. With some research and planning, you can find a perfectly rightsized apartment where you can start living out your dreams in retirement. Let's get started with some general tips to help you compare floor plan options.
Square Footage
Downsizing from a larger home to a senior apartment is an exciting step that can also feel overwhelming at times. However, once you start sizing up your future residence in a senior living community, you may realize that you'll be comfortable in a smaller space, especially when rightsizing your space leads to more opportunities and experiences in the future. We can help you estimate how much space you'll need when moving into a retirement community.
How many bedrooms and bathrooms do you think you'll need? You might discover that a cozy one-bedroom apartment with a spacious living room and balcony feels just right. A two- or three-bedroom apartment or cottage might be a better fit if you want more space for storage or hobbies, or the flexibility to make your space whatever you want it to be. Will one bathroom suit your needs, or would two bathrooms be preferable? For couples, selecting a floor plan that meets both partners' needs is key to enjoying and fully utilizing the space together.
Think about the rooms you frequently use in your current home. Do you have a guest room or other rooms designated for exercise equipment, craft supplies or other hobbies? A senior living community typically offers a fitness center, art studio, game room, library and more, so you don't have to hold space in your apartment for these activities. With guest suites available and a private dining room for hosting family gatherings, you can enjoy all the family time you want without devoting extra space to entertaining guests in your home.
Features to Fit Your Lifestyle
When you're comparing senior apartment floor plans, it helps to envision yourself living in the space and identify the features most important to you, so you can choose a layout that matches your retirement lifestyle. Make a list of the features you consider essential or nonnegotiable, as well as ones that aren't necessary but are nice to have. If you're considering a smaller apartment, learn how to embrace the space you have by decorating your apartment to feel like home.
For example, you might have your heart set on having a large living room with space to entertain. For those who love to cook, a full-size kitchen is likely high on the list of priorities. An in-home laundry station with a washer and dryer may be available with some floor plans. Additionally, cottages or villas may have a garage space included, which provides additional storage space and convenience if you plan to bring your car. 
Consider all the ways you expect to use your space, and keep in mind that some of the best perks of senior living are the services and amenities designed to make your life easier. With restaurant-style dining on campus, you don't have to cook meals unless you want to, and housekeeping and flat linen services are available at your request.     
Storage Space
Choosing a well-designed layout with ample storage space can make your move that much easier, and you may not have to downsize as much as you think. Take a look at the number and size of closets, as well as the places you'll want extra storage space, such as kitchen cabinets and linen closets. Is there enough storage space for your needs? For sports equipment or other items you'd like to store on-site but not necessarily in your apartment, ask about additional storage options available for residents.
Connected to the Outdoors
If you love to relax in your own private outdoor space, be sure to choose a floor plan with a built-in connection to the outdoors. A balcony or patio gives you the option to take in the fresh air and sunshine whenever you want, right outside your door.  It's a space you can design to match your style, whether you want to fill it with potted plants and flowers, or set up a cocktail table and chairs for tea time or Happy Hour.
Start Your Floor Plan Search
Ready to start your senior living search? Freedom Village of Bradenton offers the best in independent living with residences ranging from 520 to 1,600 square feet. View our senior apartment floor plans to see how a well-designed floor plan can maximize your living space and elevate your lifestyle. Contact us to learn more and schedule your tour today!